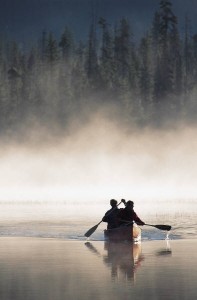 Our first meeting for the Summer 2013 Canoe Trek is scheduled for this Saturday, Feb. 23 @ 9:00am in the Browning lounge, Worthington United Methodist Church, and should last no more than an hour.
At this first gathering we'll look at the overall picture and select final dates for leaving and returning.  Please be prepared to tell everyone a) what you would like to get out of this trip, b) what you'd like to see go right as well as c) what you don't want to see go wrong, eh?.
If you are interested in canoeing this summer, look forward to seeing you there!