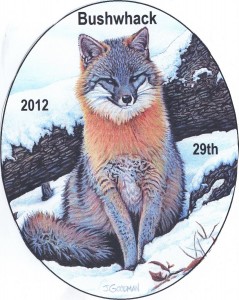 What: The BSA365 annual bushwhack hike. What is a bushwhack? It is a ten mile long hiking along the only National Scenic River in Ohio, the Little Miami River. There are many historic things to see along the trail in John Bryan State Park and the scenery along Clifton Gorge is spectacular this time of year. Half way through the hike, we stop that the Clifton Mill for lunch and pancakes bigger than your head. On the way home we will stop at Young's Jersey Dairy for some ice cream. Practice your best MOOO so that you can earn an extra scoop of ice cream.
When: Saturday February 2, 2013; Meet at 7am at the church, return approximately 4pm.
Bring: Dress in layers (appropriately for the weather) and wear hiking boots. Bring a day pack with water/snacks and money for lunch at Clifton Mill and ice cream at Young's Dairy.
Cost: $10 for transportation and big patch. Bring money for lunch and ice cream.