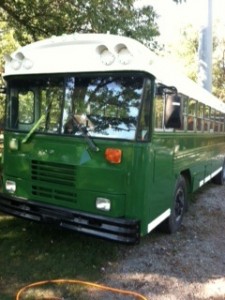 Have you seen how great our bus looks with its new paint job? Our troop transportation used to look like a bus for hauling convicts, now it truly looks worthy of carrying Boy Scouts.
The new bus look would not have been possible without the help and organization of many volunteers that we would like to thank.
Steve Aspery and Gary Meyer really took the lead on getting this done
Bill Alsnauer recruited the necessary help
All of the BSA365 scouts helped prep for the paint during a Monday night scout meeting
Jamie Prosser
Steve Kirk
Steve Bailey
Lisa Aspery
Randy Reeves
Keith Stimpert
Tim Hamner
Brad Bolon
Todd Rittenhouse
Bob  Hoffman
If you helped and your name isn't on the list, we thank you as well!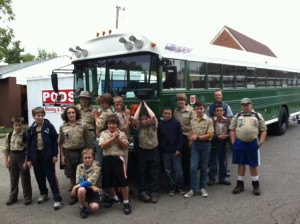 We are looking for Bus Drivers…  wouldn't you like to drive this Green Machine?