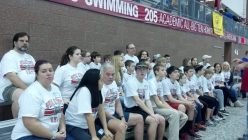 The official website of Boy Scout Troop 365, Worthington Ohio 43085 — Scouting 365 Days a Year. Visit us most Monday nights, 7 pm, at the Worthington United Methodist Church, 600 North High Street. Outing questions? Call your Patrol Leader: Jacob F (SPL), Chris M (Delta), Tim M (Black Dragon), Adam W (Viking), Cole T (Shark), Sean B (Eagle).
What's coming up?
Troop Committee / District News
Forms you need?
Help Wanted
The Boy Scout handbook has the newest online elements for you — Scoutcraft, Woodcraft, Camp craft! Videos, maps, links.